Are you a wolf?
Very unlikely, if you have been enjoying reading these blogs and newsletters.
The exhibit pictured below is found in the Modern Art Museum in Bilbao, Spain, where my maternal grandfather's family came from. Ponder its meaning before reading below.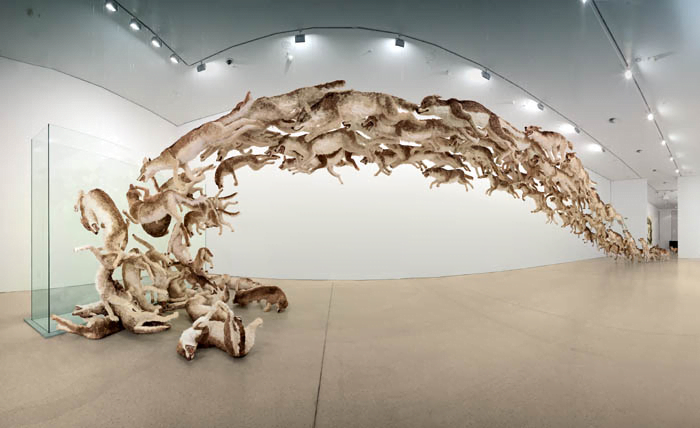 Most people behave as a herd—they blindly follow their culture without questioning it. Most of the time the results are wholesome. But, sometimes they can be tragic. Undoubtedly, a herd provides security, and relief from loneliness. But, they may come at a price.
Consider the sad situation almost half of doctors find themselves in, trapped in a toxic health care system. Not having the freedom to interact with patients the way they see fit, many of them are depressed. (https://www.staging.medscape.com/slideshow/2018-lifestyle-burnout-depression-6009235.) They would leave the system if they could.
The words of Feynman come to mind:
"I have just one wish for you, the good luck to be somewhere where you are free to maintain the kind of integrity I have described, and where you do not feel forced by a need to maintain your position in the organization, or financial support, or so on, to lose your integrity. May you have that freedom." "Surely you are joking, Mr. Feynman," 1985